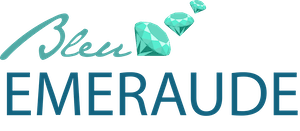 On this page you will find the answers to the most common questions about Bleu Emeraude hotel and your future stay in Grand Case in St Maarten. For more details or any other questions, do not hesitate to contact us, we will be happy to answer you.
Does the hotel have a swimming pool?
Bleu Emeraude hotel does not have a swimming pool. The Caribbean Sea ensures a pleasant swim just one step from your home…
An outdoor shower allows rinsing with fresh water.
Does the hotel have an elevator?
Yes, Bleu Emeraude hotel has an elevator (with wheelchair ramps) serving each floor:
Basement: parking
1st floor: Reception, accommodation, private beach
2nd floor: Breakfast buffet with self-service coffee machine all day, Wine cellar (Drinks – Alcohols …) accommodation
3rd floor: Lounge area, accommodation
Does the hotel have parking?
Yes, Bleu Emeraude hotel has an outdoor car park and a closed basement parking.
Both car parks are secured by SCCV and have a lighting system at night.
Does the hotel have WIFI?
Yes, the Hotel Bleu Emeraude has free WIFI throughout the hotel.
We have set up several networks to also allow you to have a good signal on the private beach.
Does the hotel have a private beach?
Yes, Bleu Emeraude hotel has a private beach.
Just a step from the sea, you will have direct access to the beach
What are the facilities in our accommodations?
For your comfort, our accommodations have many high-end amenities:
Air conditioning in the living room and bedrooms
Fully furnished and decorated
Safe
Bluetooth speaker
TV connected in every living room and in every bedroom
Fully equipped kitchen
Microwave oven + Traditional oven
Standard or Nespresso® coffee maker
Kettle
Toaster
Fridge / Freezer
Dishwasher
Hairdryer and straightener
Bathroom towels, beach towels
Washing machine
Iron + table
Do the accommodations have a sea view and a terrace?
All the Bleu Emeraude hotel's accommodations have a private terrace facing the Caribbean Sea on Grand Case beach. On the ground floor, in addition to the covered terrace, the accommodations have a deck terrace with an outdoor lounge.
What time is breakfast served?
The continental breakfast is served from 8am to 10am every morning as a buffet. It includes fruit, bread and pastries, butter and jams as well as coffee, tea, fruit juice, milk, chocolate powder yogurt …
In self-service, the platters can be brought to your room or on the beach.
What are the services of Bleu Emeraude hotel?
The hotel has many services to make your stay a success:
Front desk open 7 days a week
Continental breakfast from 8 am to 10 am every morning served as a buffet
Library corner
Wine cellar (spirits and soft drinks)
Shop corner with sun protection products, cosmetics, souvenirs …
Organization of boat trips and getaways to nearby islands
Paddleboards, kayaks and snorkeling sets available
Does the Bleu Emeraude hotel have a bar and a restaurant?
Bleu Emeraude hotel does not have a bar or restaurant.
Our wine cellar is at your disposal 24 hours a day to select the wine of your choice and taste it in your room or directly on the beach. In addition, we also have a selection of spirits and juices. An illy coffee machine is self-service all day.
How to get to Bleu Emeraude hotel?
Bleu Emeraude Hotel is located 300 yards from the village of Grand Case. Grand Case Airport is 1 mile away and Juliana International Airport is 10 miles away.
If you wish, a dynamic map is available at the bottom of the homepage of the website.
Address: 240 Boulevard de Grand Case – 97150 Saint Martin – French West Indies.
Does the Bleu Emeraude hotel have a special offer?
From June to October, get a special offer! Get a free night every 6 nights booked!
Our reservation system automatically calculates this offer if your reservation is in the indicated period.